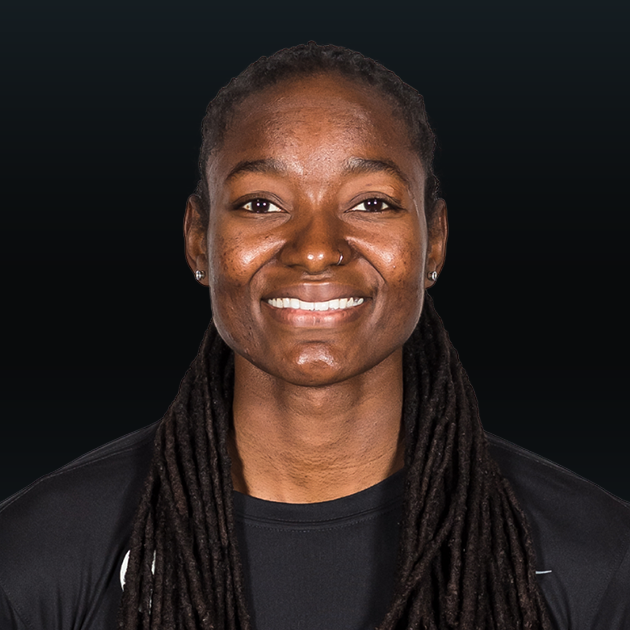 #54 Center
Nikki Greene
Allen, Texas
Only player w/ 1,000 Pts, 900 Rebounds, 200 blocks
Playing for Viola's House (opens in new tab)
Greene played several sports in high school, including volleyball, track & field and powerlifting.
Greene played for two seasons in the WNBA after being drafted in the 2013 WNBA Draft. Most recently she played for the Angers in the LF2 in France.
Only player in Penn State history with 1,000 points, 900 rebounds and 200 blocks

Ranks second in school history in blocked shots (215) and fourth in rebounding (994)

2012-13 Broke Penn State record for consecutive games started (131) and overall games started (131)

2012-13 Third Team All-Big Ten

2011-12 Third Team All-Big Ten

2011-12 Academic All-Big Ten

2010-11 First Lady Lion named to the Big Ten All-Defensive Team

2010-11 Academic All-Big Ten
Height 6' 4"
Hometown North Charleston, South Carolina
Leagues WNBA
Career Stats
0.54
Field Goal Percentage
Get in the Game
Join The Unlimited Club to unlock benefits for every Athletes Unlimited season by downloading the official Athletes Unlimited App.