Photo courtesy of University of Pennsylvania Athletes
Britt Brown: The question that changed my life
Photo courtesy of University of Pennsylvania Athletes
But in the "locker room" (they put us in the rec center behind the curtain of a tennis court) before our game against Northwestern my senior year, it was different. This game was special.
Penn has a not so glamorous history with Northwestern lacrosse. In the early 2000s they played against each other for a championship, which Northwestern won as a result of a sketchy non call on a potential red card. I won't hear any different.
Penn/Northwestern games were hard-fought, brutal and historically, hadn't gone in our favor. So as we were waiting to take the field in Evanston, a place Penn lacrosse had never won before, Karin was emotional and vulnerable while explaining exactly how much the game meant.
She expressed that we were playing for something much bigger than ourselves. We were playing this game for all the fans who had cheered us on for decades and the alums who had literally spilled blood on the field for this team.
Hearing her passion in that moment left an impression on me. Just getting to that point, having a seat in that locker room, would have felt like something that was impossible when I was a kid.
Actually, it would have felt impossible just two years earlier.
I grew up in the Bronx about a mile from the last stop off the 1 train, by Van Cortlandt Park.
My family lived in a yellow house at the edge of Riverdale Country School, a private school where my dad was in charge of maintenance. He was known as the 24/7 guy there because he did a little bit of everything. If there was a problem that needed solving, he was the person to reach out to.
One of the qualities I've always admired about him is that he's one of those people who can get along with anybody. He has this big broad smile that's just infectious and inviting. He's also one of the hardest working people I've ever met. I'm not sure there's a bigger entrepreneur in the Bronx, to be honest. When he wasn't fulfilling one of his many obligations around the school, he'd be out in the neighborhood remodeling a kitchen or shoveling snow off a sidewalk.
While my classmates generally came from incredibly wealthy backgrounds, I got to attend Riverdale because my dad worked there. As a result, I learned pretty early on that my circumstances were different than my classmates. There was one experience I had in particular when I was really young where this point was made really clear to me.
I was in kindergarten, there was this one book I was struggling with. It's funny, I can't even remember exactly what the book was, I just vividly recall how frustrated I was while trying to read it.
When I got home, as soon as I saw my mom, I told her about how much trouble I was having with this book and asked if she would read it for me. Instead of just reading the book and moving on, my mom used that moment to teach me a lesson. One that, as I would come to learn, a lot of black youth are taught at some point.
She told me in pretty plain language that I was never going to have the same resources available to me as the other kids in my class. If I wanted to succeed, I was going to have to work 10 times harder than everyone else in order to get where I wanted.
Her message was basically, "You need to figure this out or you will get left behind."
It might seem harsh telling that to a six year old, but her point got through. That conversation changed my whole outlook on academics certainly, but also life in general. From that moment on I knew that "I can't" wasn't a sufficient excuse. If I wanted to succeed in life, I'd need to be my own advocate.
While it could be challenging to fit in at school, sports were different. Sports gave me a venue where I felt like I belonged — where I thrived.
It started with softball, where I batted cleanup and got moved up to fast pitch early. If I made contact with the ball, it was probably going yard. I also played soccer, where I naturally gravitated to goalie and figured out that I could boot the ball further than just about anyone my age.
My dad was in charge of opening up the playing field area at Riverdale on Saturdays so that different sports/leagues could use them. One Saturday, I was playing in a soccer game and Doc's lacrosse, a youth program in the city, was scheduled to use the field after we wrapped up. Mat Levine, who founded Doc's, came up to my dad and said they needed a goalie for their game and asked if I'd be interested in trying it out.
I had seen lacrosse sticks before, but legitimately knew nothing about how the sport worked. That obstacle didn't bother my dad however, who basically said, "Yeah sure, she's not doing anything."
This is a pretty obvious point but being a soccer goalie isn't exactly the same as being a lacrosse goalie.
Of course, I wasn't aware of that at the time, so that very first game I was diving all over the place, running out of my net, and generally attacking the ball like a soccer goalie would. If someone had been videotaping me I think the footage could have gone viral just because of how ridiculous I looked.
But… I also made some saves.
The skills I'd developed from playing softball and soccer kind of perfectly meshed for lacrosse. I absolutely loved it.
After the game was over, Mat came over to my dad and I and asked a question that would change my life.
"Does Britt want to play lacrosse?"
To be honest, the lacrosse world wasn't vastly different than what I was exposed to at Riverdale. That's to say, largely white and very affluent.
If I hadn't had someone like Mat take me under their wing almost by chance, I probably never would have taken up the sport. But once I started with lacrosse, I didn't want to stop.
There was something in particular about being a goalie that I just loved and still do to this day.
Maybe it's just the control freak in me, but having so much sway on the outcome of a game appeals to me. I love having everyone's eyes on me. The combination of cheers and groans from both sidelines whenever you make a save.
A lot of my best memories at that young age involve making a save during a game, then finding my dad on the sidelines — he was usually easy to spot because he was standing alone and was the only black person there — and we'd both share a smile and do a little fist pump.
With Mat's help, I really started to show a big improvement around 7th or 8th grade. Around then he told me that he thought I was good enough to play on the club team. He set up a tryout for me that I still remember vividly because it was so close to being a disaster.
It was with a club in New Jersey called Tri-State, and it took place about a 45 minute drive from where we lived in the Bronx.
On the day of the tryout, I was sitting on the steps with my equipment, waiting for my dad to pick me up. This was a big opportunity for me, a club team was the best path to maybe, maybe earning a scholarship one day. But even beyond that, I wanted to prove that I could compete at that level.
The tryout was at 5 pm, and I was waiting there to be picked up as the clock was ticking.
Eventually it was 4:15.
Then 4:30.
Then it was 5:00.
I was calling my dad over and over and couldn't get an answer. Finally around 5:45 he pulls up. He had been working on a project that he couldn't get out of and felt terrible about it.
We rushed to the tryout and got there with about 15 minutes left. I ran out of the car, trying to put on equipment as I moved and apologizing to all of the coaches. I found the coach I knew at the tryout and begged her to just watch me for the last 15 minutes.
This woman named Ginny Capicchioni (Cap), goalie legend who played in the NLL, coached at Drew, Penn and now Rutgers, worked with me on the side for those 15 minutes. After that, she walked over to the head of the club team, then came back and said, "Alright we'll see you next week."
I was shocked.
She noticed my expression and told me, "You have hands like I've never seen before. You could go on to play at Northwestern and win a national championship one day."
Cap, with her background and experience, saying something like that when I'd thought I'd blown it, was gigantic for me. They could have written me off for being so late, but instead chose empathy. Hearing that bode of confidence changed my perspective on how far I could one day go with lacrosse.
After the tryout, I walked back to the car trying to contain my excitement. I could visibly see how horrible my dad felt about being late. He was about to start apologizing again when I stopped him.
"Don't worry, Dad. I got us! I made it!"
His whole expression changed at once and we started celebrating. It's a moment I'll never forget. I think both of us knew that lacrosse was about to become a much bigger part of our lives.
Pursuing lacrosse, particularly at the club level, presented a unique challenge financially and logistically.
The club teams we were on offered some assistance, but the reality of just attending practice meant hauling all my equipment on a train to New Jersey then getting picked up by a teammate's parents. My parents tried to make it to every game they could, but usually continuing to play meant relying on the help of others in some capacity.
As I did continue to progress and college's began showing interest, I had to try to navigate the recruiting process on my own. Because my dad was too busy working, I usually had to go on visits with other parents. Lacrosse scholarships generally only account for 30% of tuition, so playing in college basically meant calculating which school would be worth taking out loans for.
Ultimately, I decided to attend UVA. On paper, it checked all the boxes. It was a respected program, a great school and it was far enough from home that I felt like I could get a fresh start.
Moving away from home for the first time to a completely different place presented more challenges than I thought it would. My freshman year, something was off. For me, playing lacrosse had always been a joyful thing. In the past, even though I came from a different background than my teammates, we were still all pretty close.
At UVA, lacrosse felt more like work. It stopped being a joyful experience. Away from the field, I was working three jobs to have enough money to survive and on the field I wasn't clicking well with my coaches or teammates. More so than any other time in my life, I felt really alone and isolated.
There was one practice in particular where I faced 75 shots and made zero saves.
I'm serious, they kept track of the stats and those were my numbers.
Of course, that's not who I am as a goalie or as a person. I'm obsessed with box scores and keeping track of numbers in general. I know better than anyone that at that level of lacrosse you should be always shooting for a 50% save percentage. But that particular practice, I couldn't bring myself to even move around in the net. I felt like I was frozen almost.
I started dreading going to practice. The idea of being in the locker room and putting on my equipment almost gave me a panic attack. I went into a shell and decided this just wasn't for me anymore.
So I did something that way too many young black girls involved with lacrosse decide to do when they don't feel welcome: I quit.
This is a big sport but ultimately a small community. Most coaches and programs probably thought of me as damaged goods and in many ways, I was.
But being away from lacrosse also gave me an opportunity for me to explore my own identity further. I started thriving academically and socially, really coming into my own.
There's a decent chance I never would have played lacrosse again if it weren't for one phone call from my old club coach. She asked if I wanted to play lacrosse again somewhere else. I told her I wasn't leaving UVA unless it was for a school of at least the same caliber academically.
Then she said it was an Ivy League school and I said, "Keep talking."
I got reconnected with Karin, who had initially recruited me to Penn out of high school. The first time I experienced the recruiting process, I considered things much more strictly from a lacrosse perspective. I didn't necessarily consider how I personally, a black lesbian from the Bronx, might fit in at a program.
At Penn, these conversations about my background, why I struggled at UVA and what I needed to be better were all had out in the open. Even after letting in 75 goals during one practice, falling into depression and quitting the team, Karin still saw potential in me as a player. She saw my talent and she saw me.
The opportunity to get a new start and become the first person in my family to graduate from an Ivy League school was too much to pass up.
I think it all goes back to this one mantra they repeat constantly there: ILPL.
I love playing lacrosse.
It seems simple, but it's also a sort of comfort. Something you relish in and shout during the great times, and quietly remind yourself during the tough times. I made the decision to transfer to Penn and pick up lacrosse again because I truly did love lacrosse. I loved the person I was when I played lacrosse.
At Penn, I felt much more like a part of the community. There was connection not just to my teammates and coaches but also the wider alumni base. Everyone involved was passionate about lacrosse but also had interests outside of it.
I started to thrive in a way I never had at UVA. The skills I hadn't worked on for a long time started to resurface. For the first time in years, I was winning games, making saves and having fun. My junior year we even advanced all the way to the Elite Eight.
It all led up to that game at Northwestern.
Getting the opportunity for a new start in new surroundings at Penn reminded me of why I fell in love with lacrosse in the first place. And hearing the passion in Karin's voice during that pre-game speech reminded me just how special it was to really be a part of a team, something bigger than yourself. To beat Northwestern on their home field for the first time would almost feel like winning a national championship.
Of course her speech got us absolutely hyped. By the time we took the field, we were completely locked in. Northwestern has a reputation for being a physical team, but we out physicaled them. Every move they made, we had an answer.
It was one of those games that you think back on and your heart starts beating a little faster. There's still one play in particular that I have etched in my mind.
It was during the second half and the score was tight, I made a save and cleared it to my teammate Megan. From there, she just took off. She went all the way down the field, juking left and right, then finally scored top left hand corner on their left handed goalie.
When my teammates reminisce about that game, everyone laughs about how fast I got down the field to celebrate after that goal I still remember Karin saying to me after the game, "Where the f*** was that during the run test?"
As a perfectionist of sorts, I generally remember how many goals I allow. That game it was 7.
But our team scored 10.
After the game, the first person I called was my dad. There's no better person to share good news with. I told him that we won and I made 13 saves, and I still remember just how excited he was through the phone. He was ecstatic.
It's something I'll never forget, and it's a moment that never would have happened if I'd not decided to come back to lacrosse.
Since then, I've continued to be an advocate not only for myself but also for other underrepresented youth as a coach as well as a board member for CityLax.
This is a game I do truly love, but the community has a lot of work to do in order to foster inclusivity. The demographics of our country are evolving rapidly, so in order to survive, lacrosse needs to adapt as well.
For me to play lacrosse at a high level, there were other people who had to step up and be mentors along the way. If it wasn't for people like Mat Levine, Karin, my parents and so many others, there's no chance I would ever be part of this exciting new league.
My challenge to anyone reading this — anyone who loves lacrosse and wants to see the sport grow and thrive — is how can you be an advocate? What can you do to make your lacrosse circle more inclusive? What can you do to be an ally rather than a bystander?
There aren't enough people from my background who pursue lacrosse.
What can we do to change that?
get in the game
Join the pro sports revolution, unlock benefits and more.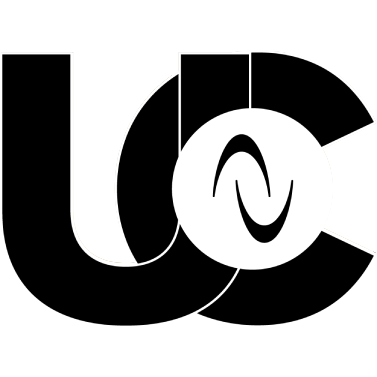 Unlimited Club
Be a part of the game, and get the ultimate fan experience.
Contribute 10% to the Athlete Bonus Pool
Club Vote: Vote on Game MVPs, Seasonal Awards and more
Weekly Meet & Greets following each streamed draft*
Early Access to tickets
Access to additional merchandise
*Not applicable for the 2023 Softball, Lacrosse and Volleyball seasons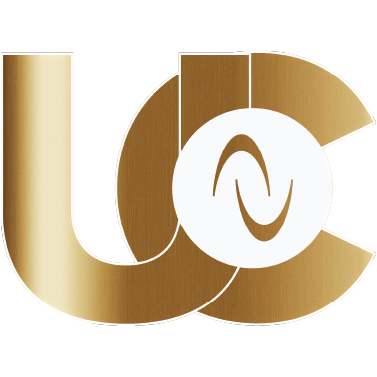 Unlimited Club Gold
Got more love for the game? Go for the gold.
All Unlimited Club Benefits, plus:
Access to Ticket Concierge
Seasonal virtual events, such as multi-player meet & greets with autographs
Yearly Gift: Athletes Unlimited T-Shirt
One (1) UC Gold Box ($200 value) for the sport of your choice**
25% off additional UC Gold Boxes
*Supplies are limited. Boxes are first come, first serve.
Already a member? Login here.
Need help? Contact us.