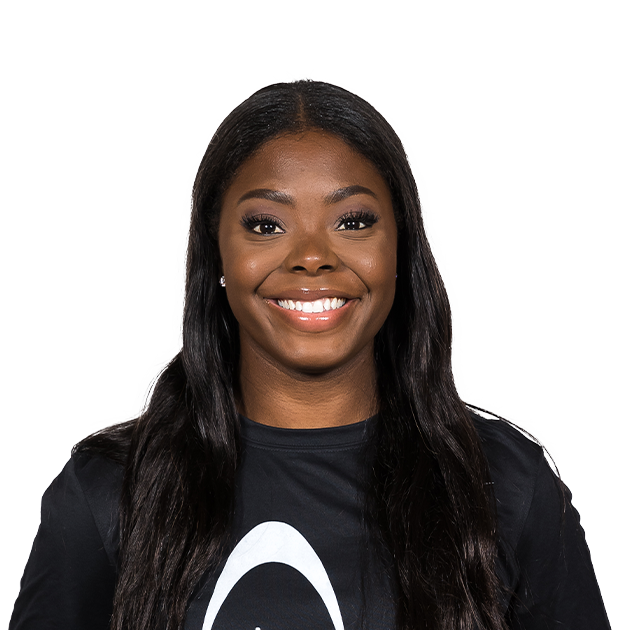 #9 Outfield
Kiki Stokes-O'Connor
Olathe, Kansas
Highest draft pick in Nebraska softball history
Playing for Win for KC (opens in new tab)
Personal: Named head softball coach at Kansas City on July 18, 2022, after spending 2022 campaign at Upper Iowa University … married to Sean O'Connor on June 25, 2022 … spent three seasons as an assistant coach at South Dakota State … majored in child, youth and family studies at Nebraska … has one brother and one sister … hobbies include making TikTok videos, doing makeup and shopping.
2022 Championship Season: First-year performer in Athletes Unlimited who started 10-of-11 games … accrued 1,046 leaderboard points, including 970 win points … tallied four hits, including two doubles, with two walks and a run batted in … hit safely in three of her final four outings, including a double against Team McCleney on Aug. 27 … also had a double against Team Jaquish in Week Two opener.
Other Professional Experience: No. 6 overall selection in 2016 NPF Draft by the Scrap Yard Dawgs … highest draft pick in Nebraska softball history … authored .304 batting average as a rookie with 35 hits in 40 games … helped Scrap Yard Dawgs win 2017 NPF title after registering 12 hits in 42 games … helped form This Is Us Softball team in 2020.
At Nebraska: Four-year letter winner for the Huskers who started 233-of-235 games from 2013-16 … finished career with .350 batting average, 24 home runs and 111 runs batted in … tallied 233 career hits, including 28 doubles and 13 triples, while scoring school-record 200 runs … drew 120 career walks and was hit by a pitch 33 times … Third-Team NFCA All-America selection as a junior and senior … also garnered First-Team NFCA All-Region and All-Big Ten Conference distinction in both seasons … finished career as Nebraska's single-season leader in runs scored, on-base percentage and times being hit by a pitch … also set single-game record with five runs scored against Maryland on Apr. 3, 2016 … stands sixth on Nebraska's career batting average and hits lists … ranks fifth in school history for career triples and stolen bases … accumulated 359 total bases, good for 10th place on Huskers' career ledger.
Height 5' 5"
Hometown Olathe, Kansas
Bats Left
Career Stats
Career stats do not include AUX season stats.