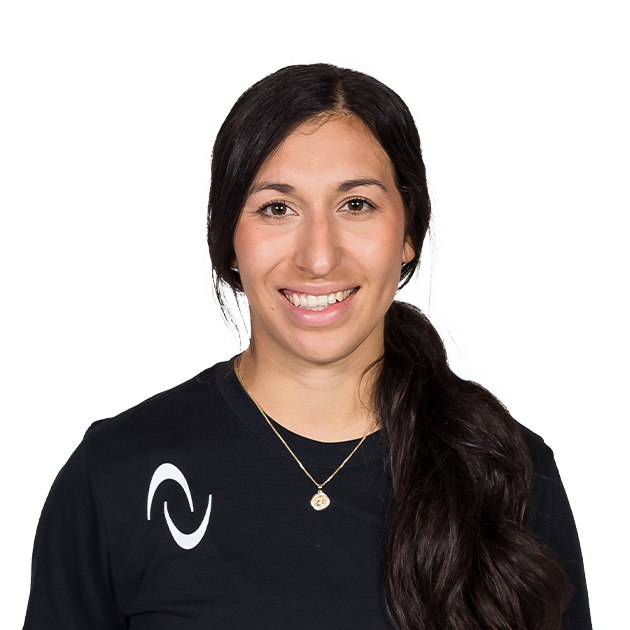 20
1,380 PTS
#10 Infield
Abby Ramirez
Chicago, Illinois
All-NPF in 2019.
Playing for Ronald McDonald House Charities of Chicagoland and Northwest Indiana (opens in new tab)
Chicago through and through, Ramirez loves everything about Chicago. She's a big White Sox fan and goes by the nickname 'Dabby' because she loves to dab. When she's not playing softball, Ramirez enjoys painting, crafting, and trying new coffee places.
Ramirez was an undrafted free agent out of college and signed with the Chicago Bandits. She made her professional debut on June 6, 2017 and went 2-for-3 with an RBI. As a rookie, she appeared in 41 games hitting .243 with 14 RBI. She also stole three bases and had five multi-hit games. In the 2019 season she had the 5th highest batting average (.352) and on base percentage (.417) in the league earning her All-NPF honors in 2019.
2017 All-Big Ten second team (shortstop)

2017 All-Great Lakes Region first team

2017 Academic All-Big Ten

2016 NFCA All-Great Lakes Region second team (shortstop)

2016 Academic All-Big Ten

2015 NFCA All-Great Lakes Region third team

2015 All-Big Ten second team

2015 NCAA All-Tournament Team

2015 Academic All-Big Ten

2014 All-Big Ten Defensive Team
Hometown Chicago, Illinois
College Michigan
Leagues National Pro Fastpitch, Athletes Unlimited
Bats Left
Throws Right
Favorite Pregame Meal An açaí bowl
Favorite TV Show Friends or New Girl
Favorite Softball Memory Playing in the 2015 NCAA National Championship
Preferred Pronouns She/Her
Softball Leaderboard
Athletes compete to win team, individual, and MVP points.
GET IN THE GAME
Join the pro sports revolution, unlock benefits and more.
PRO
Club Vote - Including Game MVPs
Access to Member Only Store with limited edition Athletes Unlimited product drops
10% of your membership fee goes directly to The Unlimited Club Player Bonus Pool
Receive 100 Fan Points to utilize at the Athletes Unlimited Shop
MVP
Pro Benefits Plus...
Exclusive Athlete Access: Team Cam and Chat
Exclusive Member Giveaways from Athletes Unlimited sponsors
Exclusive Partner Discounts: Athletes Unlimited Innovation Lab products
Receive 300 Fan Points to utilize at Athletes Unlimited Shop
CAPTAIN
MVP Benefits Plus...
Official Unlimited Club Captain recognition on Athletes Unlimited website post-season
Invitation to Future Athletes Unlimited Events*
Receive 1,000 Fan Points to utilize at Athletes Unlimited Shop