MEET ATHLETES UNLIMITED BROADCASTERS ERIC COLLINS AND DANIELLE LAWRIE
Savanna Collins
Aug 14, 2020
Athletes Unlimited softball broadcasters Eric Collins and Danielle Lawrie are renowned for their contributions to the sport, whether on the field or in the booth. 
Collins is a leading voice in women's softball, calling hundreds of games at the professional, collegiate and international levels. From the U.S. National to the Women's College World Series on ESPN, Collins is a play-by-play veteran on the call. 
Lawrie is a 2008 Olympian and member of the Canadian National team, as well as a 2009 Women's College World Series champion with the University of Washington. Lawrie has also played professionally for USSSA Pride and the Canadian Wild. Her expertise and experience in the sport will lend itself tremendously to her color analysis. 
Athletes Unlimited's Savanna Collins spoke with Collins and Lawrie about the upcoming Athletes Unlimited season and more. 
What do you think of the format of Athletes Unlimited when you first learned about it?
Eric Collins: It's fantastic. Why not shake it up? This is the perfect year. It's the perfect opportunity in the world to just try new things and see what happens. I've always been kind of fascinated by the fact that. There's always been such a tremendous interest in college softball players and they have their own following and they've become people who are cult favorites – like the Jennie Finches and the Cat Ostermans and the Danielle Lawries. And then sometimes we just kind of lose track of them unless it's an Olympic year. I'm hoping that this is a great way for everyone to stay in touch with these wonderful athletes and give them an opportunity to play for something real. 
Danielle Lawrie: The main reason as to why I love it so much is because I feel like as women athletes growing up, we constantly have to be about team. Males are sometimes brought up in the sense of, 'Do what you gotta do to make it big.' What I like about this league is that, yes, you have to obviously try to win as a team. But at the end of the day, your personal performance means so much because it can get you more money. It really puts an emphasis on the female athlete in the sense of, 'I'm going to go get my work done and I'm going to work hard. I'm going to try to do the best that I could do and hope that our team wins and be as good of a teammate as I can be. But at the end of the day, I need to do well and perform.' It's such a different mentality than we've ever been brought up to play … This league allows you to bring the swagger out a little bit and I like that because sometimes you don't get to do that or you get judgment if you are a little extra swaggy like Sam Show with the bat flips … This league will allow for women to tap into themselves a little bit more. I could not be more excited to be able to obviously call it, but to just be a part of it. 
Why do you think the national television exposure is so important for the elevation of women's sports?
Lawrie: I mean, it just gives people an opportunity to see for themselves, right? I've always been a huge admirer of Meg Aronowitz with ESPN and she is who had hired me back in the day. She was really big in the sense of, 'If you put this game in front of people, they will fall in love with it.' That's what I believe that that exposure does to people who get on CBS Sports, you get it on ESPN, ESPN 2, and then, you know, it's that quick pace moving game. It's not a four hour baseball game that drags on, especially right now with no fans, right? It's sometimes hard for me to sit and watch … These women are playing their heart out. They are as talented as ever. They have seriously two seconds, from the time the ball leaves the pitcher's hand, reaction time to when they have to make a commitment on the pitch. All these little things that I'm excited to talk about, to let the viewers know, but they're gonna get to witness that for themselves. I think you put the game in front of people, they find a way to just fall in love with it more. 
The more people that get the opportunity to watch on those big networks are only going to continue to grow the game, brand these athletes, and just make our sport bigger because softball is a big deal. It really is. When you're talking to someone that's trying to go to her second Olympics 12 years later, clearly, I love this game if I'm doing this, right? So for me, it's important to always try to continue to grow the game and give these athletes the respect they deserve. I hope that people that get to watch this game on these networks truly feel the same way. 
How do you think games being played in one centralized location with a focus on the individual athletes instead of the teams they play for will help with fans follow along?
Collins: Yeah, I hope it works because to me there was always this disconnect. It didn't make sense to me how you could be such a huge star on a college level and then you play against better competition as a pro and you get better as a pro and people kind of lose track of you … So now [you] no longer have to feel bad rooting for a player because maybe they're not playing for your home market team. Now, you could just root for the players that you've always liked and actually just watch softball at its purist, highest level without having to worry about what color someone's uniform is or what town they're representing. 
Lawrie: I feel like it'll give the fans an opportunity. Obviously, you know, social media these days is a lot different than what it was when I was in college … People can see, 'Wow, this is how they are on social media but I get to watch them and witness them in their prime and see that they're pretty similar to the image they portray online',  and that can be a difficult thing. That's something that's near and dear to my heart, especially as a mom, what I put out there on social media … So I love the fact that these women get to use that platform to continue to build their brand, but also get to walk the walk and talk the talk and get to perform. People are going to be able to see what they're made of. It's just going to continue to build these athletes up. That's what we need to do in women's sport. We just need to continue to build each other up and be positive throughout the whole thing, really.
As teams change every week, will it present a new challenge to you since teams typically have a history of how they stack up against each other?
Collins: Every single thing that happens in the game, someone's going to get points or lose points. So it's going to really change how I think about a game, how I score a game. When you broadcast the games, as the play-by-play announcer, you're always keeping track of everything: singles and doubles, where the hit went, on what count the ball was put in play. So this is going to add a whole new wrinkle, and I hope I just don't lose my train of thought throughout the course of this as we kind of learn on the fly. This is a sensational idea and it's kind of like the suitcase. It took years up until like 20 years ago, people carried their suitcase everywhere. No one ever considered putting wheels on it. But when you put wheels on a suitcase and people are like, "Oh, yeah! What a great idea!" I kind of feel the same way about this. How come no one thought about this earlier? It makes so much sense to just get the best players, have them play for themselves and just see where it falls out. All of a sudden this opens up a brand new world for everyone.
As someone who plays and watches softball, if you were taking part in these weekly drafts, what would you be looking for?
Lawrie: First and foremost, I have to go for a legit pitcher. You've got to have a good pitcher. Then the experienced piece plays a factor. I would want to have some players that are a little bit older, but that's also because I'm an older player and being back in the game has allowed me to realize how much more I get the game. 
Sometimes those young players that don't really know much are almost the better ones because ignorance is bliss. I would honestly do a good mix of everything … I'd say every week I'm just going to kind of monitor and see who's performing. Selfishly, I would try to take the ones that are performing because at the end of the day, I want to do well. Most importantly, I always want my team to win. So I would want to have the best athletes to try to give me the best chance to win. That's how I would look at it. But my mind could change after the first week of broadcasting, right? So I don't know!
You get to stay in the same place and cover the same fifty-six players for six weeks. What will that be like?
Collins: Yeah, I've always thought that one of the things that really attracts me to sports on any level is I believe in soap operas and serials and things that continue because even the most mundane things all can often lead to something else. If you're paying attention one day, you'll be rewarded for it the next day because you noticed the incremental progress or the change happening over time. I've always liked to try and look for that change. It's going to be the purest form because we're seeing the field never change, it's going to be the same for everyone. It's going to be the same conditions. It's the best professional softball field in North America. So we have the best facility and it's hopefully going to allow for the best competition on a night to night basis in getting a chance to see everyone under the same circumstances, eating the same food, you know, staying in the same place and using the same equipment. To me, that makes a lot of sense to finding out, you know, the level of a player who is out there and who's getting better, who's not. 
Within the 56-player roster, you have players who are much more experienced and some fresh out of college. How do you think that's going to add to the atmosphere, the excitement and the magnitude of these 56 athletes who all have such different experiences and backgrounds competing together? 
Lawrie: That's the beauty of sport. It brings everyone together in that sense, and you've got to figure it out quick. The older you are, I feel like you definitely have a better sense of your work ethic, what you bring to the table and also what you expect of others because you've been playing this game for so long. For the older ones, it might be at times a little bit more difficult because it means so much to them. For Cat [Osterman], for instance, coming out of retirement, to come back and do this Olympic thing to try to get her third Olympics under her belt she's had to work her tail off … But that also can be a little bit more difficult to deal with teammates that maybe aren't on the same level as you mentality. So that'll be interesting to see if, you know, all 56 athletes come into this with that mentality of [all system's go], trying to be the best [they] can be but be the best teammate. There's a lot of different dynamics that can come of this. That's also what makes it interesting too.
But to me, Cat is someone that I've seen grow so much from when her and I played together back in 2010 to where she's at now … She's gotten so much better because of her mentality and her age and her experience and what she knows. It allows for her to be a better teammate. I'm excited to be able to watch her and some of those older players and see how the younger ones gravitate, because that's really how it works … I would expect some of those younger players to just gravitate towards potentially the older ones based on work ethic and just how they are as people and just see how it all pans out. 
Speaking to the diehard softball fans and the fans who have never watched softball at all, why should people tune in this summer and watch Athletes Unlimited?
Lawrie: Sports really hasn't been on TV much, right? You just kind of got NBA back, MLB back, WNBA, all these things … Any time that you have women's sports on TV, especially softball, because it's near and dear to my heart, it's just important for people to watch. It really is. A lot of people have daughters, right? So a lot of guys are watching TV, wanted to watch sports, wanted to watch male sports. But if you have a daughter and you see softball on, for me, I would instantly be drawn to that because I would always want to do something that my kids are like, 'Oo! I could do that.' A lot of these young kids – you have the women – they can't aspire to being an MLB player. I mean you can, but you can't really, because I tried that route, it didn't work. 
Any time that you have a chance to watch these women play their butts off on TV, it just gives you a different love and respect for women's sports. COVID sucks, it's been an absolute grind. But these athletes have been training their butt off to make the end of this summer work. That's almost harder in itself … People are going to not only fall in love even more with the sport of softball, but how Athletes Unlimited works and how it all connects together. 
So I could not be more excited. No. 1 that they asked me, No. 2, that they're pairing me with Eric Collins because he truly is one of the first individuals that I ever met in the broadcasting industry. 
What are you most looking forward to about getting to work with each other for this historic season?
Collins: I just think that Daniel Lawrie is just going to be a home run. There is a special connection between her and I. Some of the first softball that I ever did was part of Team USA's coverage of their "Aiming for Athens tour" in 2004 and the United States National Team went across the country and they played exhibitions against every team that they could find to try and get better. One of the exhibitions was against Team Canada. They had a 17-year old starting pitcher that no one had ever heard of by the name of Danielle Lawrie. Danielle Lawrie pitched against Jessica Mendoza. She pitched against Laura Berg, Lisa Fernandez, Jennie Finch, and she beat them. Stacey Nuveman was on that team, Natasha Watley. It was an all-star team. Danielle beat them. Like I said, no one had heard of her the day before, but everyone in the softball world had heard of her the day after. So I've been connected with her at least from a distance ever since 2004. But I've never had a chance to work with her. So now getting a chance to sit next to her and pick her brain and get some of that wonderful personality to flow out, that's going to make my summer even more special. 
Lawrie: It was a surreal moment back in the day … It was the first time that Canada has ever beat the USA and I threw and it was historic. Eric has never left my mind from that moment in time. So it's like just a crazy moment to be able to do this with him. But this amount of time later, you know? 
I don't think they could have held me up with someone better. Just the experience that he has in the game brings me comfort in the booth … I've watched Eric Collins for, you know, 17, 18 years behind the mic. I've seen him call all softball, he's called my games. This guy knows what he's talking about and I believe I do, too. We're going to really put on a good show for everyone and just give them good insight into how amazing softball is, this league, the opportunity it is for these athletes and the opportunity it is for him and I. I'm very lucky that they wanted me to be a part of this. 
get in the game
Join the pro sports revolution, unlock benefits and more.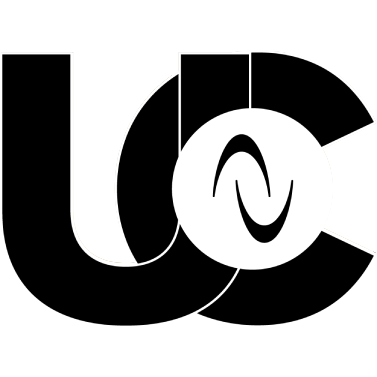 Unlimited Club
Be a part of the game, and get the ultimate fan experience.
Contribute 10% to the Athlete Bonus Pool
Club Vote: Vote on Game MVPs, Seasonal Awards and more
Weekly Meet & Greets following each streamed draft*
Early Access to tickets
Access to additional merchandise
*Not applicable for the 2023 Softball, Lacrosse and Volleyball seasons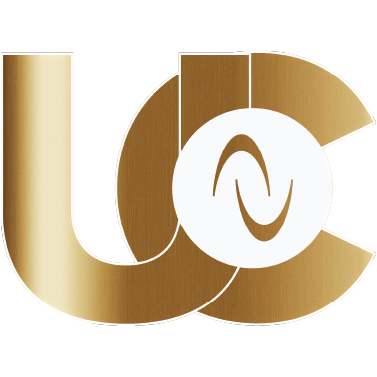 Unlimited Club Gold
Got more love for the game? Go for the gold.
All Unlimited Club Benefits, plus:
Access to Ticket Concierge
Seasonal virtual events, such as multi-player meet & greets with autographs
Yearly Gift: Athletes Unlimited T-Shirt
One (1) UC Gold Box ($200 value) for the sport of your choice**
25% off additional UC Gold Boxes
*Supplies are limited. Boxes are first come, first serve.
Already a member? Login here.
Need help? Contact us.