© Athletes Unlimited, LLC 2021 / Credit: Jade Hewitt Media
Meet the Athletes Unlimited Volleyball Content Team
© Athletes Unlimited, LLC 2021 / Credit: Jade Hewitt Media
Courtney Huck
Mar 26, 2021
Love the content Athletes Unlimited has been producing all season long? Meet the team behind it all!

Anya Alvarez, Head of Content & Digital
What does your role encompass?
I oversee all of the strategy for what goes across our different social channels and I help set the team up for success.
For me, the main thing is trying to allow the people who're actually creating the content to be as creative as possible, and I try not to micromanage them by letting them come up with their own ideas.
How did you arrive at Athletes Unlimited?
I started working as a consultant. I was connected to Jon Patricof, one of the co-founders, through a friend of mine that knew he was working on this. I came in for a few meetings, learned about the concept, and from there I got looped in early on. We decided after working as a consultant that I should come on full time.
What's your favorite part of working at Athletes Unlimited?
Getting to discover the athletes' stories and just learning fun facts about them that you wouldn't expect, while seeing the athletes more holistically beyond the sport that they play.
What's your favorite sport to play and watch?
The answer to both of those for me is golf, but that's just because I used to play golf professionally so I'm very biased towards that sport.
Julia McInnis, Senior Producer & Director, Production Ops
What does your role encompass?
I produce Athlete Unlimited's longer-form content. That means coming up with the creative and then getting the team together – whether internal or external – to make it. I work with that team until the stuff is done and then find external distribution partners to help us promote the content.
The other piece I do is content operations, so not the fun part of content. It's recruiting, invoices, managing production schedule, getting licensing agreements, booking rental gear; it's all of that stuff.
I also do a lot of player outreach as well, so working with our athletes to get them excited about a campaign that we're doing with them and running point on those conversations.
How did you arrive at Athletes Unlimited?
My background has always been in storytelling and innovation. I started my career as a producer with Pennebaker and Hegedus, so I was with them for a few years and then I got my MBA from the University of Chicago. That's when I was trying to find a way to bring together this interest in storytelling, plus ways for storytelling to be successful while making money and all of that.
After business school, I started my own company called Lancelot and we connected freelance creative people with sports organizations. I was doing that, and then one of my clients (The Players' Tribune) ended up hiring me to help build their international content teams. So I was doing Lancelot while simultaneously doing The Players' Tribune and realized that I didn't enjoy trying to build a tech company. I was more interested in the media and the storytelling part.
Then, I was connected with Anya through some mutual friends in the industry. We'd been in touch for a while, and then she reached out to me about joining Athletes Unlimited and it seemed like the perfect mix for new ways of storytelling, but also the totally innovative approach to sports, so I said, 'Sign me up.'
What's your favorite part of working at Athletes Unlimited?
I love the team, that's for sure. Everybody is very collaborative and very smart. I also just like the pace that we work at which I would say is "breakneck." I love how ambitious Jon [Patricof] and Jonathan [Soros] are who have this goal and the approach that we're going to do whatever it takes to get this done. I like working in environments like that. I'm very much not a corporate person; I prefer to be at startups or smaller companies that can do those things.
What's your favorite sport to play? 
Skiing. I don't get to ski enough, but if I could pick one sport to do at any time, it'd be that.
Watch?
Ice hockey.
Jenny Jeffries, Digital Content Producer
What does your role encompass?
I make graphics and videos with a social focus in mind and I also provide social strategy. I'm mostly a graphic designer that also does shorter video edits, as well. It's really graphic design with video included.
How did you arrive at Athletes Unlimited?
My background has been in content and social. I used to work for OL Reign, formally Reign FC, of the National Women's Soccer League. From there, I went and worked for the LA Galaxy in Major League Soccer, and I was a digital content manager for them.
Then, I took a break from sports, but during that break, I started freelancing for Major League Soccer, and I'm still freelancing for them for their social media.
Honestly, I responded to a part of this "Women in Sports" Facebook group, and Anya commented one day looking for someone to do social for something – she couldn't say what – but it ended up being Athletes Unlimited. Originally, I was hired to do social, but once she saw that I could make graphics and do video, she kind of decided she'd rather have me doing that versus doing social.
What's your favorite part of working at Athletes Unlimited?
It's the belief in my ability to own those roles. For the most part, there's autonomy in what I do. I still send things to Anya and get feedback every now and then, and I send my stuff to other people just to get second eyes on it because I stare at things for too long.
I think that autonomy enables you to try things and kind of evolve what you're doing, and I don't think that happens if there isn't that autonomy and that encouragement to keep going.
We also continue to add talented people to the team, and I think working with people who're talented lights a fire under you to continue to grow and be more talented. So one of my favorite things about working in sports is that, when you're working in creative and sports, you tend to be surrounded by incredibly talented people and they make you want to be better at what you're doing.
What's your favorite sport to play and watch?
Soccer. Same to watch, but preferably women's.
Dom Silva, Lead Videographer & Editor
What does your role encompass?
I was brought on to focus on long-term digital storytelling, for example, our series Hitting Home, and some of the other longer form conversation series, but also the documentary stuff.
I also take on a lot of the day-to-day shooting for social media and a little bit of the social editing as well.
I handle all of the media management of our assets because we have so much data and footage, but I do a little bit of everything, including a lot of pre-production. We're such a small team, so I'm involved from the beginning to the end of most of our projects.
How did you arrive at Athletes Unlimited?
I actually got here through connecting with Julia. I worked with Julia at The Players' Tribune (TPT) for the last few years and we got really close after a few trips that we went on together where we did projects with some pretty high profile NBA players.
She was a contractor at TPT and she was taking on side projects, so this was a side project that developed into a bigger project. I started freelancing here for Athletes Unlimited last summer before softball and then they realized they needed a full-time producer, so they brought me on.
What's your favorite part of working at Athletes Unlimited?
I think the most gratifying part since I've been here has been seeing the reaction from the athletes on the pieces we're making, especially since we're working with underrepresented sports.
A lot of the time, the small leagues they've played in haven't had big media teams to work with and it's kind of cool to help people build their own platform. Obviously, the reason we're here is for the players, and I think being a small part of that is pretty cool.
What's your favorite sport to play?
Golf, but I really quit playing sports when I was in the fifth grade. That's kind of when I first picked up a video camera.
Watch?
NBA Basketball.
Jade Hewitt, Photographer
What does your role encompass?
I'm the head over all the photography, so that ranges from any kind of photo shoots, any behind the scenes, any capturing of life that's off the field/court, as well as all the practices, games scrimmages, ceremonies, and the different events that we have going on.
I've done both video work and photography work my whole career. With Athletes Unlimited is the first time that I've really been able to just focus more on one. I still do some video shoots if we need another person, or if one of us happens to shoot a really great play, I'll edit it real quick and send it off to the video department, but I'm not involved with it as much as I used to be.
How did you arrive at Athletes Unlimited?
The person that made the introduction for me was Cat [Osterman]. I've worked in professional softball since 2015, and I started working with the USA Softball team in 2017. I've just gotten to know a lot of the girls over the years and have gotten to know them off the field. So I just really have a great relationship with them, and Cat was like, 'Hey, I'm gonna reach out and pass your name along."
So I connected with Anya, and I started working with Athletes Unlimited around April 2020. And then, of course, I was there for the first softball season which was amazing. I was feeling right at home just because everyone's known each other for such a long time.
It was really special because I've gotten to watch these girls for so many years now, and I see what they put into this game, I see the sacrifices they make, I see their hard work that normal fans aren't seeing most of the time. So to be able to watch them step into Athletes Unlimited and have so much success was, you know, you feel like a proud parent. It was just really nice to see them just absolutely thrive and have so much fun.
What's your favorite part of working at Athletes Unlimited?
It's been amazing to work with such a talented and well-rounded content team where everyone is truly specialized in what they're doing. I don't want to speak for everyone, but I think it allows everybody to focus on the best thing they're bringing to the table. There's been so much I've learned from everybody on the staff.
The other big thing too is everything that Athletes Unlimited is doing for sports and for these professional athletes.
One of my personal missions and drives is to just better the sport and better sports for women while making them feel incredible with what they're doing. I think that Athletes Unlimited is doing such amazing work. To wake up and literally do this for your job and do this with other people who are just as passionate as you are is the coolest thing ever.
I feel like I'm making a difference and I'm positively impacting women's sports for the better. It's a very small impact in the grand scheme of things; I'm doing teeny tiny work, but I feel so fulfilled in what I'm doing. I feel like what I'm doing is continuing with everybody else, to just push things forward, and that's a pretty great spot to be in as far as what you're doing every day for your job.
What's your favorite sport to play?
Dodgeball.
Watch?
New Orleans Saints WhoDat Nation football! Football season's the best season there is (other than crawfish season).

Krystina Brown, Content Creator & Social Media Coordinator
What does your role encompass?
I work in social media and help Payton out with some of the scheduling along with looking at the metrics to better understand what we should do more of and what we should step away from. It's also making a lot of graphics, but being in the shield, I help Jade take a lot of photos. So it's basically a little bit of everything with the content team.
How did you arrive at Athletes Unlimited?
I worked with Sirius XM before as a part of their team. I worked with shows to make sure they were uploaded properly and I worked with channels to make sure their content was good. But that job wasn't as creative as I wanted it to be, so I'd freelance in my free time and work on graphics. I've always loved sports, and I was doing some freelance work for the Washington Spirit, the professional women's soccer team. I was doing that on the side, and then I connected with Anya on Twitter.
I started doing stuff with Athletes Unlimited, and I didn't want to go in with high expectations, but Anya said, "We might be looking for some full-time people in the fall," and even sooner than that, she asked me to come on full-time.
I've always been a creative person, and I love the ability to think about something and then build it. I was really excited to shift careers and finally focus on that because for so long I was basically only being creative in my freelance work, which, you know, it's fine but it's not very fulfilling when it's not your nine to five or not your main focus.
I was really happy to change gears and finally do something I love to do.
I love [women's sports] and even though I don't know everything about volleyball or softball, and I'm still learning those sports, it's really fun just learning about the athletes and seeing how amazing they are. Regardless of the sport, it's just fascinating to watch them compete.
What's your favorite part of working at Athletes Unlimited?
Not to be cliche, but we're telling the athletes stories and we're getting to creatively do that. We're just doing all kinds of storytelling and I think the athletes really appreciate it because I feel like they possibly don't feel as appreciated in other leagues, and I feel like with Athletes Unlimited we try to tell their story while being creative and making sure that their story is getting out there. For me, I enjoy that part and I also just enjoy being creative with graphics or thinking of new ideas.
Also, I like collaborating with the team because everyone is really passionate and that helps because it makes for a stimulating environment. I feel like everyone on this team is amazing at what they do and it's inspiring. It inspires me to want to get better and learn.
What's your favorite sport to play?
Basketball.
Watch?
Women's Soccer.
Joanna Hesketh, Assistant Editor and Videographer
What does your role encompass?
Before the season I was focused on remote editing. We have a couple of profile pieces that we're publishing that are sponsored by Guaranteed Rate, and then halfway through the season I actually traveled to Dallas to be a videographer and editor on the ground.
Since we aren't able to have any fans at live games, I've put a little bit more detail into what I'm doing because I know that this is our connection to fans right now. It's how they're able to watch highlights and connect with the players.
How did you arrive at Athletes Unlimited?
I went to school for advertising through the journalism school at the University of Oregon, and I thought that I wanted to go work for an ad agency. I did that out of school and moved to Colorado. I ended up not really liking it because a lot of the brands we were working with weren't very authentic.
I played lacrosse at Oregon, so I knew that I had this great love for sports and realized that there's nothing more authentic than a game or just sports in general. You work hard on the court or on the practice field and that's what shows in the game. There's really not any faking it.
So I went and worked for a place called Fresh Tech Media as an intern, and that's really where my love for production and videography grew. I worked for them for about eight months and then my friend Gwen Svekis, who plays softball and actually works for Athletes Unlimited, sent me a Twitter message from Anya that said that they were hiring.
I had a couple of months back and forth with her and then ended up signing on to work for Athletes Unlimited in the middle of the softball season.
What's your favorite part of working at Athletes Unlimited?
I have three older brothers, so I grew up watching ESPN instead of Disney Channel. I've had male role models and, even before I began with Athletes Unlimited, I was looking to get my foot in the door with an NBA team, NFL team, or any professional male team just because that's what everyone watches and it's a little bit more prominent.
So this opportunity came around, and at first, I was a little hesitant because we're obviously starting from the ground level and it's really hard to break through to collect fans. But I've always been someone that wants equality in sports and for women's sports to be seen as just as exciting and as entertaining as the men's sport. So, it didn't really take too long for me to be on board and recognize how big of an opportunity this is and how amazing it is for the future of women's sports. For me, that was the easiest selling point of wanting to make this big.
What's your favorite sport to play?
Lacrosse. I've been playing since I was maybe four, and I still coach a bunch of lacrosse teams.
Watch?
Women's college basketball. Having gone to Oregon, there were maybe 20 fans that used to go to the women's basketball games my freshman year, and by my senior year, they were making a run for the national championship and had a sold-out crowd probably every game.
Payton Chang, Social Media Coordinator
What does your role encompass?
I manage Facebook, Twitter, and Instagram, along with any of our other social accounts. I also create a content calendar for when certain pieces will be posted. The rest of the content team sends me their videos or graphics and then I'll just think of captions before posting them. 
Another big part of my job is looking at the latest trends, such as what's the latest meme on Twitter and what people are talking about. 
How did you arrive at Athletes Unlimited?
I was finishing my Master's in Sports Administration at Northwestern, so I knew I wanted to work in sports, but with coronavirus, it was so hard to find jobs. Then I found out that there was a professional volleyball league starting, so I did more research and I found out that Cassidy [Lichtman] was playing, and Cassidy was my coach at Stanford from 2015-2016. 
At Stanford, I majored in Science, Technology and Society, but it was basically just Communications and Media, plus my Master's in Sports Admin.
Then I was just looking at Athlete's Unlimited's social media one day and I saw there was an opening for social media and I thought that was perfect. I applied for the job and it just was a perfect fit because there was no one on the content team, at the time, that had a background in volleyball.
What's your favorite part of working at Athletes Unlimited?
Being able to see the athletes happy with the content that we produce and making them laugh, and making the fans laugh. Also, letting the athletes enjoy the content they put out there, just because the whole content team works so hard to put together these pieces to showcase female athletes like never before. 
A lot of the time, the stuff they do on and off the field, or the court, doesn't get shown. So giving them the platform to be able to share what's significant to them is something that's really special.
What's your favorite sport to play?  
Volleyball and beach volleyball.
Watch?
I'm a diehard sports fan for Los Angeles everything. I would definitely say I love football, because I love the fantasy football part, and then I'm a huge Dodgers and Lakers fan. 
Savanna Collins, Manager of Fan Loyalty
What does your role encompass?
I focus on being someone that the fans can interact with that they feel like they can ask questions and that they recognize from Athletes Unplugged and other interviews.
That has been a big part of my role as the brand continues to build, trying to build that fan community and create a place for them to talk and collaborate about everything from the athletes, to the league, to the games.
[For Athletes Unplugged], I love that it gives me and the athletes an opportunity to be goofy, asking them things like "If your dog could talk, what would they say?"
That's a big thing about women's sports, especially in softball and volleyball. What we've seen so far is that they don't get the media attention and they aren't on ESPN or they aren't invited on whatever show in the mornings to get to talk. So I'm thankful that I can help give them a platform and just another place for fans to get to know them and then to just share who they are.
How did you arrive at Athletes Unlimited?
I've been doing sports reporting since I was really little. I was on the morning news show in fourth grade, and then I never stopped doing it. When I got to high school, that was the first time I was able to sideline report.
I wanted to be a broadcaster, so I went to the University of Florida and that jump-started my career, but I thought to further my career I would have to eventually move over to men's [sports]. I didn't think that financially or career-building-wise that I'd be able to take steps forward unless I moved over to men's professional sports. So I was with the USSSA Pride for two years and worked as a digital media reporter, where I did a little bit of everything.
Then Athletes Unlimited came around and the first sport was softball, which had been my field, and I knew so many of the athletes that were going to be playing because they were also Pride athletes and I was like, "I got to find a way to talk to somebody at Athletes Unlimited." I will not forget seeing this show up on my feed for the first time and going, "What is this and how do I get to be a part of it?"
So I tried a bunch of different avenues to reach out to Athletes Unlimited and got connected with Anya. It seemed like a role they were looking to fill was someone who can be on camera and engage with fans and do some editing and report. It just really fit some of the experiences I'd had before, and I'm glad that I've had jobs that let me wear many hats because it prepared me to be able to do whatever Athletes Unlimited needed me to do to help build this league in the first year.
What's your favorite part of working at Athletes Unlimited?
When you work in sports, it kind of feels like you're just having fun for a living. Don't get me wrong, we work really hard, but sports are entertainment more than anything.
I'm someone who wanted to get a lot of fulfillment out of my job, and I sometimes wondered if I'd be able to do that if I stayed in sports, although I loved it. But, there wasn't a lot of "big picture" going on. With Athletes Unlimited though, I feel like I'm contributing to something that's going to last for a really long time.
Then factoring in that Athletes Unlimited has a racial equity working group and that they're not afraid to stand up for causes, and they don't worry about what some people may think about what they stand up for. For me, that's who I try to be as a person.
Every game and video matters because you're giving a voice or an opportunity for coverage to just make these athletes feel as good as they deserve to feel for how hard they work and how much time and effort they put in.
What's your favorite sport to play?
Flag football.
Watch?
Baseball, but my favorite sport to cover is softball.
Alexandra Licata, Sr. Manager, Digital
What does your role encompass?
I work with the players and freelance writers to help curate anything that you see on the website, whether it's exciting stories or bios. I make sure that the website is up-to-date with the latest schedule while making it as easy as possible for fans to find our games and be able to watch them.
In addition to that, I help run our newsletter that goes out every week, and I help with any Unlimited Club communications. On the Unlimited Club side, I'm making sure that they have their exclusive content, that they're able to go to their post-draft "meet and greets," and that they're getting the discounts they're offered on exclusive products and things like that.
I also make sure that we work with our developers so that the user experience on the site itself is great. We don't only want the content that we're bringing fans to be great, but we want the website to be easy for them to navigate to find that content.
How did you arrive at Athletes Unlimited?
I landed a role at NBC Sports to be part of their Olympic team as a digital content producer in October 2019, which was so exciting as someone who grew up loving the Olympics. Then COVID-19 hit a few months later and in March 2020, we all got sent home, and I was still with NBC at the time, but there was a lot of uncertainty about what was going to happen.
One of the people that I was working with was doing some freelance work for Athletes Unlimited at the time, but it wasn't announced and she was under an NDA. She couldn't tell me what the project was, but said, "Just keep your eyes open and when it happens, you'll know what it is."
Athletes Unlimited eventually got launched, and they were looking for a freelance video editor. As the company started to grow a little bit more and they started to get ready to launch their website, I got pulled onto the team full-time as the website manager.
What's your favorite part of working at Athletes Unlimited?
We're a small team, but we're a mighty team, and we have so many awesome people involved from different directions and different walks of life. I love having people who are so experienced in the field, and I get to learn from them a lot, but then I also get to bring my side of creativity to things.
As a former softball athlete myself, I wish I'd grown up knowing these possibilities. It's so rewarding for me in the sense that we're telling these athletes' stories and we're sharing their voices online to be able to show the younger generation what they could grow up to be.
What's your favorite sport to play?
Softball.
Watch?
Baseball is my first love, but I also really enjoy watching gymnastics.
James Zehren, Intern
What does your role encompass?
One of my main responsibilities is spearheading our TikTok account, and recently I've been helping a lot with jumpstarting our Twitch platform. I also help with content creation for the social media team, and I work with Anya and Julia on various research projects as they come up.
Even though I'd never really used TikTok before getting hired, I got pretty lucky, and we got lucky as a company the first week because we had two videos get over 3 million views. This was way back in July when if you got into the 10-20,000 range, it was a pretty big hit.
How did you arrive at Athletes Unlimited?
I'm a senior at the University of Wisconsin, so my story is probably one of the more unique ones. When COVID hit back in March 2020, and schools and work transitioned to online and remote learning, I decided to get into the graphic design scape as somebody who'd never really done anything design-specific. I was always more on the marketing and business side of things.
I made what's called a "rotoscope." One of Wisconsin volleyball's best players is named Dana Rettke. It must have come up on Julia or Anya's feed, and they thought that it'd be a really cool thing for them to try with Athletes Unlimited because we didn't really have that much content of our own yet since we were so new.
I signed on for what was originally supposed to be a six-week internship at the start of the summer, and then that transitioned into a full summer internship, and then that transitioned into me working here through the school year. 
What's your favorite part of working at Athletes Unlimited?
I think I've definitely discovered where my passions lie in working with people and working with people on the experiential side of sports. I think that specific community of people is a very special one. So it's cliche, but I'd say my favorite part is the people. 
Especially working for Jon [Patricof] and Anya. Those are people that take the opportunity to make sure that each and every person that works here is comfortable and in the best position they can be in to succeed and thrive in this environment. They believe in the product they put out there and, in turn, I think that gives everybody that extra push and extra confidence to believe in what they're doing. 
What's your favorite sport to play?
Ice hockey and football.
Watch?
Baseball.
Erin Williams, Media Manager & TikTok Coordinator
What does your role encompass?
Currently, I'm helping out a lot with creating video content and video editing. Normally I go to practice and do shoots, and then I also help shoot the games. So, I'm doing a lot of filming, whether it's behind the scenes, like the African American Museum field trip, as well as the things on the court.
How did you arrive at Athletes Unlimited?
I was doing freelance work while living at home in California after working at Purdue University as I was covering sports there. Unfortunately, coronavirus happened, so a lot of the jobs I'd applied for in sports didn't need anyone anymore.
Sherridan Atkinson and I played volleyball together at Purdue, and we lived near each other in LA, so one day she messaged me and said, "I'm bored, let's go make a quick video." So we went and did a casual kind of thing where I shot her. She had already signed with Athletes Unlimited, so Anya saw it and then reached out to me, and that's how I ended up here.
What's your favorite part of working at Athletes Unlimited?
Everyone is extremely nice and understanding, so I love the content staff. It's cool working with people who have a lot of knowledge and I can pick their brains about what they know.
So I think that this is a staff I'll be able to grow under and I think that's what I'm most excited about. Then obviously being around volleyball since I used to play, so just seeing these amazing women players, especially at the professional level.
What's your favorite sport to play?
Sand volleyball.
Watch?
College football.
Will Hinson, Assistant Editor & Videographer
What does your role encompass?
I've been trying to do quicker videos with a fast turnaround, so I aim to get footage of just a few things that are going on. I kind of run around, find the good angles, shoot the cool cinematic slow-motion B-roll, and then I slap it together, put some good music on it, give it a theme and a concept and then ship it off to social media.
How did you arrive at Athletes Unlimited?
My former employer is USSSA. They're the owner of the USSSA Pride, a pro softball team. With Athletes Unlimited also being in the pro softball market, Anya discovered me on Instagram and saw my work and my videos for USSSA Pride, for both the fastpitch athletes and the slowpitch programs, and she messaged me, and that was kind of how the door opened.
Softball season didn't work out, but Savanna Collins was my co-worker at USSSA, and she moved over to Athletes Unlimited for softball, and then I moved over for this season.
What's your favorite part of working at Athletes Unlimited?
For me, I'm just getting out of my comfort zone with volleyball. I came into this team with only knowing one person. I don't know any of the players or any of the staff, but when I was doing softball that was an advantage I think that I had. When I would pitch myself to a potential employer I'd be like, "Listen, I have these connections where people are going to be comfortable around me. You don't have to bring somebody in that they've never met before. Everybody wins," whereas with volleyball I don't have that advantage.
But the challenges are good in the creative space I think. They keep you on your toes and they keep you searching for new ideas, angles, and directions to take different things.
What's your favorite sport to play?
Football.
Watch?
NBA basketball.
Easy, Breezy, Beautiful. ✨

Meet your Athletes Unlimited Volleyball CoverGirls 💫 #BeUnlimited pic.twitter.com/CHicSuRnuA

— Athletes Unlimited (@AUProSports) February 17, 2021
Emily Ehman, In-Season Digital Volleyball Host
What does your role encompass?
Hosting various things on social media and our live streams. I do a pregame show before each game day, so that's three times over the weekend, and then a postgame show after every match.
I also do a weekly recap with Savanna that's called First Brew. We recap the last weekend and the draft, preview the upcoming weekend, and feature players or a coach on the show as well.
Then I also commentate during the live Twitch streams with Savanna as well.
How did you arrive at Athletes Unlimited?
The Big Ten brought me on as one of their new volleyball analysts, so I only just started connecting with them last fall before the season was canceled, to hopefully get on a few games Then this spring, I finally got to broadcast my first match the week before I left for Dallas.
I graduated last March and getting into sports media has always been a dream of mine. Obviously, last March was the exact opposite time to try to break into the industry, so I started a little web show, called Big Ten Volley Talk.
I just talked to different Big Ten volleyball coaches, players, and alumni and kind of gave insight into what their lives are like, especially off the court because that felt really important to do during the pandemic when people weren't playing.
I played one season [of volleyball] at Northwestern with Payton Chang, so that was how I got here. I reached out and basically said, "If you guys need any help with content or anything, let me know, I will clear my entire schedule for it." So she connected me with Anya and it worked itself out.
What's your favorite part of working at Athletes Unlimited?
There are a few things. The other day I got to interview Jordan Larson. It was so cool since she's someone that I grew up watching on TV and the pinnacle of her career.
Being able to interview her is absolutely insane, and the fact that there's so many other athletes here that are so well respected in the sport of volleyball, and seeing them now being able to play in the U.S. for a U.S. led-league is absolutely incredible.
Aside from that, I love everyone that works here too. It's nice to see people's faces and meet them in-person, not on a Zoom call. So I'd say just being around the athletes is awesome and then the staff here is incredible.
A new color for @JordanLarson10 & a new #FirstServe for you!

The Governor sits down w/@emilyehman to discuss drafting a team full of 🔥 after playing with a calm & steady group last week, her Olympic experiences, how AU compares to her previous pro seasons & tonight's game plan! pic.twitter.com/6CrAfnqPHg

— Athletes Unlimited (@AUProSports) March 20, 2021
Maria Trivelpiece, Highlights Producer
What does your role encompass?
I mainly cut clips from the games while they're live, and then I send them out so that our social team can post them on social. I also create highlight reels at the end of games so that our PR people can send them out to the media and the press, so they're able to spread the word about what Athletes Unlimited is and get the content and coverage out there.
How did you arrive at Athletes Unlimited?
I was working and freelancing at Softball America, and Anya needed someone to write bios for all the players. Then I told her I was a broadcast major, so I offered to help with anything on the production side, and that's kind of how I got to my main thing right now, which is content clipping through all the sports once the games are over. I've already started working on stuff for lacrosse too.
What's your favorite part of working at Athletes Unlimited?
I think the thing that I love most about Athletes Unlimited is the fact that it's a total team effort which is so ironic because you know the basis of the actual league is individuals earning points, but it's still a team atmosphere.
But I also love that it's empowering women. I'm a big girl-power kind of person, and I just love the empowerment of women that Athletes Unlimited has. I think what I love most is that I feel like I can at least be a small part in telling the stories of these women who're paving the way for somebody else.
What's your favorite sport to play? Watch?
Softball.
Courtney Huck, Volleyball Beat Writer
What does your role encompass?
I go to all the matches and write a "game recap" immediately afterward, so fans who didn't watch the match can get a general feel for what happened. In the recaps, I explain who the top-scorers were, I break down Athletes Unlimited's unique scoring system, and I describe any key moments that took place during the game.
I also interview the athletes or staff members on different teams to create written stories about them. It's perfect for me because I enjoy discussing what people are passionate about, and, in sports, there's no shortage of creativity and passion to go around, so I look forward to taking the time to talk with people and getting to know them better.
How did you arrive at Athletes Unlimited?
I found the job posting for this role through dumb luck. One of my volleyball teammates from college saw the posting on social media and sent it to me. I'd recently graduated with my master's in Multimedia Journalism, so I was freelancing at the time and when she sent me the role, I knew I had to apply right away.
What's your favorite part of working at Athletes Unlimited?
Watching volleyball and then writing about it has always been a dream job for me, but being a part of the first season of Athletes Unlimited's pro volleyball league has made it even more special.
When I was growing up, I always thought it was so unfortunate that a pro volleyball league didn't exist in the U.S., especially since volleyball is such a popular women's sport. I can't put into words how much I appreciate that the league is giving athletes the opportunity to play in the U.S., and I hope it's around for a long time to show young players a path for playing professionally without needing to go abroad.
Even more, I love that the league isn't afraid to tap into the athletes' voices to highlight their diversity and womanhood, while also showcasing the little nuances of each player's personality.
What's your favorite sport to play?
Indoor volleyball.
Watch?
Baseball.
To keep up with all the incredible content Athletes Unlimited is producing, follow us on Twitter, Instagram, Facebook, and YouTube!
get in the game
Join the pro sports revolution, unlock benefits and more.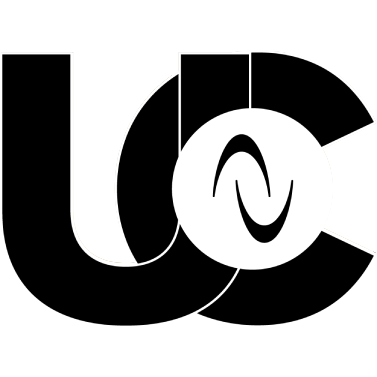 Unlimited Club
Be a part of the game, and get the ultimate fan experience.
Contribute 10% to the Athlete Bonus Pool
Club Vote: Vote on Game MVPs, Seasonal Awards and more
Weekly Meet & Greets following each streamed draft*
Early Access to tickets
Access to additional merchandise
*Not applicable for the 2023 Softball, Lacrosse and Volleyball seasons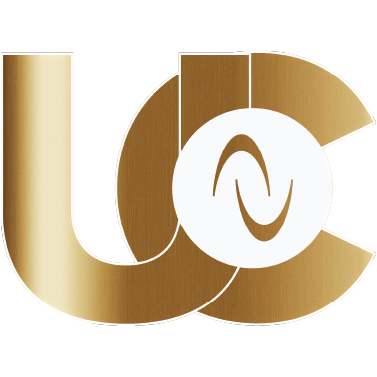 Unlimited Club Gold
Got more love for the game? Go for the gold.
All Unlimited Club Benefits, plus:
Access to Ticket Concierge
Seasonal virtual events, such as multi-player meet & greets with autographs
Yearly Gift: Athletes Unlimited T-Shirt
One (1) UC Gold Box ($200 value) for the sport of your choice**
25% off additional UC Gold Boxes
*Supplies are limited. Boxes are first come, first serve.
Already a member? Login here.
Need help? Contact us.