© Athletes Unlimited, LLC 2021 / Credit: Jade Hewitt Media
Meet the Athletes Unlimited Volleyball Coordinators and Coaches
© Athletes Unlimited, LLC 2021 / Credit: Jade Hewitt Media
Courtney Huck
Feb 24, 2021
Athletes Unlimited is a player-driven league where a new team captain is selected each week based on the number of points a player has acquired through the league's scoring system. In this new league format, the captain for each team also acts as the head coach.
Yet, since the athletes are busy being, well, athletes, each team will also be assigned a "volleyball coordinator." The volleyball coordinators' main role will be to provide the captain with guidance and to develop practice plans based on the skill sets that the captain has decided need to be calibrated. In the same way that the teams will shift each week based on the player draft, the volleyball coordinators will also be assigned to a new team every week. This will give them the chance to work with a new team captain and a new makeup of players each week.
This year's volleyball coordinators include Olympians Tayyiba Haneef-Park and Tamari Miyashiro, and past USA Women's National Team coaches Joe Trinsey and Jamie Morrison. On more "neutral ground," but equally important to ensuring the success of the league, will be Rett Larson, the strength and conditioning coach, and Chris McGown, the director of sport.
Since the league will be a five-week sprint, each coordinator has a different perspective on the role they'll be playing throughout the season.
Meet the people who are preparing the athletes to #BeUnlimited.
Volleyball Coordinators
Tayyiba Haneef-Park
Notable highlights: Haneef-Park played on the 2004, 2008, and 2012 USA Olympic Women's Volleyball teams, earning silver medals in 2008 & 2012. She coached beach volleyball at the University of Arizona in 2014 & 2015 and is the current director of administration for the UC Irvine women's basketball program. In the summer, Haneef-Park volunteers with the USA Women's national volleyball team. 
What's your perception of your role as a Volleyball Coordinator? 
I'm going into it with the idea that we're here to build the experience that the players really want – whether that's an inspirational or motivational role. I don't necessarily think a lot of players are coming in and want to focus on technique or change their game in six weeks. So it becomes, 'How can I provide the most dynamic, exciting and supportive experience possible for these athletes?'
How have you been mentally preparing for the teams to change each week? 
I'm just going to have to be fluid and flexible mindset wise. I think some captains will want more help while some captains will want to do it all themselves, such as, 'Let me do a lineup. Let me do substitutions, Let me facilitate what practice is.'
So, it's going to come down to having an open box for communication to say, 'How can we succeed best this week?' Or, 'Do you need more of my help or do you just need me to sit back and really be the cheerleader right now?' 
What does it mean to you to be involved in Athletes Unlimited? 
I wish something like this would've been around when I was playing. This is the very first league of this kind where the athletes have complete control of what happens, so I think it's very empowering.
As a mother, it creates an experience where there are some other professional female athletes that have kids, and it provides an opportunity where they can still bring their family, they can still play, and they can still be in charge of their schedule. It's just a whole new level of female empowerment and I'm all about it.
I don't think that there are enough female voices, especially in the female game. This creates an opportunity for players, young and old, to get that experience of coaching themselves, or coaching their friends and teammates and finding their own voice to see if this is something that they really like, or don't. However, hopefully it'll create more player coaches who decide to stay in the game, and give back at high school, college or even national team levels. We need more female voices in the game. 
What do you foresee as the league's biggest obstacles? 
I think there's a potential for the fans to be confused about how the scoring works in the beginning since you play three sets and you could win two out of three sets, but actually still lose the entire match. [Click here for more information on the Athletes Unlimited Volleyball Scoring System.]
One of the other challenges I think there could be is that compensation is tied to overall points. So it becomes, do we just keep our top six players on the court and then, if we win, it's good for everybody or do we try to cycle people in so they're also increasing their individual stats? I think as long as the players are on the same page with that it'll be a good experience for everybody, but there lies some potential in there for conflict. 
What do you hope to get out of the league for coaching going forward? 
Going forward, since there's a wide range of talent [in the league], I'm looking to learn how to best coach to everyone's ability and where they are, yet still elevate them to the next level. I want to help everyone maximize their potential, even if they're not necessarily on the court full-time.
Tamari Miyashiro
Notable highlights: Miyashiro played on the 2012 USA Olympic Women's Volleyball team, earning a silver medal. She finished her collegiate career at the University of Washington as their all-time leader in digs and digs per set. She has been the assistant coach for the USA Women's national team since 2017.
What's your perception of your role as a Volleyball Coordinator? 
Going into it, I just want to provide help and value wherever I can, while also being there to learn.
In the early parts of preseason, we tried to get people on the same page in terms of what systems to use. But at the same time, one of the important parts of the league is that it's player-driven. You have to allow players to use their strengths. You can have philosophies and ideas, but ultimately you want all these players to be their best in this league. That might mean that I can help them in some areas where they haven't been coached a lot, but a little bit of it's just being prepared and supporting however the athletes want me to.
When did you start to think about transitioning from a playing to coaching position? 
I thought about coaching when I was still in college, mostly because I had a really good experience in college and the staff that I played for did a great job and had a really positive impact on me. I thought, if I could have that same positive impact on someone else then that'd be awesome. 
I had a big injury [in 2016] and that's a big reason why I stopped playing. I recovered from knee surgery, but at the same time, I was listening to my body in terms of when to step away, so that actually felt pretty good. 
I told myself that if I wanted to try it, now's a good time. So I helped a friend out with a college program and then afterwards, the timing was really good. Karch [Kiraly], our head coach, asked if I wanted to help [with the US Women's National Team]. I've been around the program a lot and, culturally, I knew what was asked and what we were about, so it's nice to have a little bit of consistency with it. 
What do you foresee as the league's biggest obstacles? 
There's just not a lot of time, so I think that really challenges our staff and basically everyone involved. You're probably going to spend the first couple of practices just trying to get to know each other and trying to get people on the same page. How quickly can your team communicate well and get aligned? With the whole league being new I think we've all agreed – whether verbal or not – that this is going to be a huge learning process. 
In volleyball, there's so many different ways to play the game, along with different philosophies and techniques. Then there's always this idea of when you get into a match, you want to play hard and play well. 
Another challenge is just learning about how people operate in these situations, individually. You get rewarded by team wins, but the other part about the individual points is super unique. I know a lot of people never had to play with that on their back, so that can make you do weird things. That's just human nature. 
Another thing is that it's not easy to build rhythm with each other and play in a match when you've only practiced with someone for three days. That's not easy at all. The challenge will be  giving [the athletes] some tools to allow people to be easier to play with and allow people to be more efficient without having to break down their entire technical game.
What do you hope to get out of being a Volleyball Coordinator with Athletes Unlimited? 
In terms of coaching at a higher level, I would say it's intriguing to me that there's some younger players that have been really successful college players and are maybe trying to establish themselves at the next level and then you have some players that've been playing for their national team for about 10 years or more, and then there's some range.
I think that's a super unique experience to be a part of and I'm looking forward to learning how to coach the wide range of athletes.
Jamie Morrison
Notable highlights: Morrison was the Technical Coordinator for the USA Women's national team from 2008-2012 and helped lead the team to a silver medal at the 2012 London Olympics. He was an Assistant coach for the USA Women's National Team from 2014-16 and helped lead the USA to a bronze medal at the 2016 Rio Olympics and a gold medal at the 2014 World Championships. He was also the Head coach of the Netherlands Women's National Team from 2017-2019 and led the Dutch team to a silver medal at the European Volleyball Championship. 
What's your perception of your role as a Volleyball Coordinator? 
I think we're going to have to figure it out as we go a little bit, but I've always believed in athlete empowerment. Athletes are a bigger part of the process than maybe the coaches are, but I often think that coaches put themselves first. However, when I usually have a team, there's a team captain, there's a player counselor, and there's a bunch of autonomy. This is going to take that to a level where the players kind of have control over the success of the league and the captains have control over the success of their team. 
So I see myself as being a partner with the team captain. One of the things I'm trying to do is put together a communication checklist to make sure that right when we get together there's an understanding of, 'Hey, this is what you need me to do, this is what you want me to do,' and kind of have that balancing act between us. 
I see myself as being there for whatever the players need which isn't different than any other team I've ever been a part of, but probably is more emphasized in the format that's going on right now.
What are you excited about with Athletes Unlimited? 
When I was deciding whether or not I wanted to do this, one of the things that was exciting about it was that you get five different opportunities to put a team together. Part of that is the conversation with the team captain, or the conversation with the team, where you're figuring out if you can help facilitate a kind of 'fast forward' to make this into a cohesive unit by the time you get to that Saturday match. I think that's a really cool thing for the captain and the coaches to go about doing. 
You can talk to a coach and every team that they coach is this different kind of organic unit of personalities and other things going on. Volleyball is a very organic game in general where I think the better teams in the world are the ones that are able to make those decisions on the fly. That includes the captain and I think it's going to be really fun every week that the team is going to be different along those lines.
Why did you want to be involved with Athletes Unlimited? 
I thoroughly appreciate that someone's trying to get a professional volleyball league started in the United States again. It's not just caring about a sport; I care about our country. For me, I felt a little bit like it was my duty to come in here and try to help this thing to go as far as it possibly can. I'm excited and fired up to get going. 
What do you foresee as the league's biggest obstacles? 
What we're doing in volleyball is completely new, so I think the challenge is going to be those challenges we're not even thinking about. We also only have five weeks to kind of "grease the wheel" and make this work as well as it possibly can. I think it's going to be taking those challenges and embracing them. I literally have a journal ready to just start taking notes on everything that's happening because it's going to be such a different experience.
A challenge for me personally is that there's a little piece of me that's also competitive. I want to win. I wish there was a point structure for coaches because I want to win more matches than the other people too. 
I'm also trying to figure out how to be of service to these athletes, so my teams are winning more. That doesn't change that I'm a very player-centered coach when it comes to the way that I coach normal teams. However, I'm just racking my brain on, 'What could go wrong? Let's think about this. And, what do we need to communicate beforehand?' with the understanding that I'm not going to think of everything and the athletes aren't going to think of everything. 
What are you looking forward to getting out of Athletes Unlimited? 
This is gonna be a partnership with the captains, so, assuming that they're good with this, it's trying to fast forward how quickly you can establish trust and vulnerability and create a team. 
I get five opportunities to do that with different combinations of people, so that's what I'm coming in and hoping to learn through. I get to try this over and over again and kind of figure out how to best do that process so that when I get another team I can get to that point faster than the last time.
As a coach, it's really hard to get reps like that where you get to repeat the process because usually you get one team for a year. This is the one opportunity where I get to have five teams in five weeks, which is an awesome learning opportunity.
Joe Trinsey
Notable highlights: Trinsey was the assistant coach for the USA Women's national team from 2013-16 and helped lead the USA to a bronze medal at the 2016 Rio Olympics and a gold medal at the 2014 World Championships. He was the head coach of the USA Women's Volleyball World University Games in 2017 and an assistant coach of the Canada Women's National Team in 2019.
How did you get into coaching volleyball? 
When we were pretty young, my sister played volleyball for a local club in California. Then we moved to Delaware and there really wasn't any club volleyball because this was like 25 years ago. My parents had never coached volleyball before, but they decided they'd coach my sister and her friends. I kind of just followed them from there. I graduated from "waterboy" and eventually got into coaching myself, so it was kind of a whole family thing.
What's your perception of your role as a Volleyball Coordinator? 
I think it's pretty clear that my role as a coach is as a facilitator, rather than a commander – which is that traditional coaching style that people think of. But for me, that's not my coaching style anyways. 
With any coaching staff that you're on, you have a responsibility to figure out how your strengths compliment the people around you. In most cases, the player captain is the head of the team – whether the head coach knows it or not. Smart coaches understand those dynamics and they know how to operate around that. So this isn't a dynamic that I'm unfamiliar with, but it's just more formalized in this league. 
In a weird way, I feel like I'm well suited for being a volleyball coordinator with Athletes Unlimited. After I made the decision to not go back to the national team full-time after the Rio Olympics – since it's a big time commitment from a family perspective – I've kind of been a nomadic coach. I've worked with a bunch of programs since then, and a lot of it has just been coming in for one season almost as a consultant.
Why did you want to be involved with Athletes Unlimited?
My wife was a professional volleyball player and, like a lot of professional volleyball players, she had that experience where she was playing for a couple of years overseas and was asking herself, 'Do I keep playing, where it's almost like a need to have a 'new life' overseas or do I come back to the states and get a 'normal job' so that I can have an easier relationship with my friends and family?' 
We have a young daughter and who knows if she'll play volleyball or not. But, I think it's great that we're trying to build this league so young women can have the opportunity where they don't have to choose between a professional athletics career and family, which I think they often end up doing. I think it's great if we can have an American professional league, so they don't have to make that choice. 
What do you foresee as the league's biggest obstacles? 
This is really going to be all about, 'How can I get to know these players as quickly as possible and understand them as people.?' There's really no opportunity for wasted time here. You have to be efficient and determine what's going to be best for them with this short time period. 
Strength & Conditioning Coach
Rett Larson 
Notable highlights: In 2015, Larson prepared the Chinese Women's National Volleyball team for the World Cup, which they won. Larson continued training the Chinese team for the 2016 Rio Olympics, where they earned a gold medal. Larson worked with the Netherlands Women's national team in 2017 when they took silver at the European Volleyball Championship. 
How do you think your time coaching abroad will impact how you coach with Athletes Unlimited? 
It's a vastly different style between a Chinese strength coach versus an American strength coach. In America, the style is extremely positive, but in China, everyone is brutally honest and there's a lot of "real talk." Every girl on the Chinese team, and even the Dutch players, would say that I still coached in a very "American" style. They'd be like, 'Rett, you can dial back the energy a bit" or "We don't need so many high fives." But that's the way I enjoy coaching and I try to turn weight training sessions into excuses to celebrate achievement.
There's a lot of exercises that athletes do around the world that I think are silly, but they mentally help to prepare them for war. I check my ego at the door and I try to adopt at least 30 – 40% of what they're doing and then slowly start turning those dials to make it 95% "Rett stuff" by the end of the season. I just try to get enough street cred along the way along with enough celebrations that the girls start seeing the improvements. If I'm doing my job well, then by three months down the line they're doing a 95% "me" program and we're rockin' and rollin'. 
So, it'd be the worst idea in the world if all these volleyball athletes, from all over the globe, came to this league, and I said, 'Okay, throw away everything you've done so far and here's the "Rett" program.' All it's going to do is make them sore and their body is going to freak out.
Since it's such a short season, how are you going to incorporate your own exercises? 
Probably for 80% of the girls, I'm going to be a facilitator – somebody that can help them come up with substitutions for their favorite exercises when we might not have the exact equipment that they're used to. I can come up with a variety of progressions or regressions for exercises. I can analyze and give my two cents to their existing programs if they ask for that. Many of the athletes have already been sending me their programs and asking for feedback.
What are you most excited for with Athletes Unlimited? 
I'm going in with an open mind to learn from the stuff that the athletes are doing. I'm always looking to learn from coaches, so I'm going to have my notebook out for all of these women who've come from really great programs in the USA as well as some of the overseas girls. Can I add to my arsenal? What kind of exercises are they doing that I can fill up my tool belt with? 
I'm always excited to coach anything new, but this is such a "dream team" scenario. I get to work with a handful of the best players from Team USA, along with some overseas superstars. I love the thought of just having that relationship and being supportive. 
How are you going to tackle injury prevention?
I'm aware that a lot of the athletes will be coming here with impacts on their body. This might be a huge ramp up for some of them. I've already been mining my notes to make sure that I'm fully prepared for a "Let's get back into it" toolbox of tricks. We sent them the jump program while they were still at home so they could do it while stuck in their house. We also sent them little workouts to do while they were stuck in quarantine at the hotel to make sure their bodies don't freak out when they hit the court a week later and have to withstand 200 jumps (or more) during a practice. 
I've filled up an Excel spreadsheet with the stuff that I've learned from some great physical therapists over the years as well as some of my favorite "bullet-proofing" exercises to help the girls ramp up to full capacity. 
No one's coming here looking for me to put another inch on their vertical jump, right? Everyone just wants to get through this season healthy and happy. 
Director of Sport 
Chris McGown
Notable highlights: In his second year as head coach, McGown led Brigham Young University's Men's volleyball team to a national runner-up finish in 2013, was named the 2013 AVCA National Coach of the Year. Has worked as a managing partner at Gold Medal Squared for 11 years. 
As the Director of Sport, what does your role encompass? 
At the end of the day, we're trying to put the highest quality product on the court that we can. So, the way that I approach the thinking for my role, and where we as a staff could add value, involves getting certain systems in place in a basic way that provides the best statistical chance for quality volleyball. Maybe we're not 100% optimized, but we get to the 90% level using these certain systems. If you were on a "normal" team, you'd optimize the last 10%, but our goal is to get to 90% with the way we're developing the systems. 
That's really what the intent has been and where I've been focused. I've just been asking, what gets us to 90%? We're aiming to change little nuances that players can do every single time, regardless of who you are, that'll upgrade the quality of play. 
Another part of my role involves facilitating and allowing the players, along with the rest of the coaching staff, to put in place the freedoms to allow the players to seek out coaching on their own terms.  We were always trying to allow the athletes the freedom to go play and not be constrained by a bunch of rules within a system. Ultimately that's what we're relying on – their ability to be instinctual when they get out on the court.
One of our key elements was that the systems had to be principle-based. We wanted to say, 'Here's the general idea of what we're trying to accomplish. Now let your training take over, go play with this freedom, use your instincts, and be who you are as you get this larger idea in place." 
Since you're a "floater coach," what do you see yourself doing on match days?
I think I'll be filling in some blanks here and there. Part of my responsibility is to ensure that all of the game day functions are working as they should. So I'll be checking that the scorekeepers are keeping score, the video check people have our systems working, and the officials are doing what they should. From an overall sporting event perspective, I'll be making sure that everything's working together the way that it needs to be,
Once all of those things catch their rhythm, then I'll start looking at what's happening during the match in terms of the coaching. Maybe I'll make some suggestions to the players, if they want them, but it's a brave new world for all of us. That's part of the excitement too; the novelty of this experience, seeing how things shape up, and figuring out how we can be valuable. It's just this whole unique experience that we're trying to put together.
What obstacles do you foresee as part of the league? 
The challenge that the captains face is creating harmony with their team and keeping everybody happy. These are all hyper-competitive people who're used to being the main person on their professional team. 
When you get hired [abroad], you're the foreigner that's been brought in to have a presence on this team that makes a difference in winning and losing. You're also probably one of the higher paid people on the team and you're used to a prominent role. In [this league] there're going to be at least three or four people on the bench that aren't starting and it's kind of a weird space for them to be operating in. How does the captain balance that playing time and overall satisfaction? To me, that's going to be one of the critical elements of success for people for how those relationships and those dynamics get managed.
Another obstacle is overall athlete health. It's a lot of volleyball in five weeks. You've got three days of practice, you've got match match match, and then a single day off. That isn't a whole lot though. The players will have to be smart about how they treat their bodies and knowing what they're able to push through and what they shouldn't try to push through. I think the older athletes know themselves and their bodies for what it takes to stay prepared and healthy. So that'll be an advantage for them in those areas.
What are you most excited for with Athletes Unlimited? 
I know how good all of these players are and I'm excited for good volleyball. I think, at the end of the day, that's what volleyball people like –  good volleyball. We tried to keep the playing format as close to familiar volleyball as we could, so we didn't go crazy there. It's still the volleyball we know and love.
These are really fantastic players. It's always really fun to watch people that are really good at what they do or anyone who has reached the peak of their craft. These athletes are excellent at what they do, and so I'm most excited for that –  just seeing good, high level competition out on the court.
Athletes Unlimited Volleyball begins Saturday, February 27 at 5 p.m. ET/4 p.m. CT on Athletes Unlimited Digital Platforms. 
get in the game
Join the pro sports revolution, unlock benefits and more.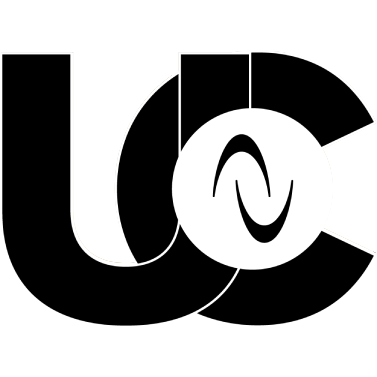 Unlimited Club
Be a part of the game, and get the ultimate fan experience.
Contribute 10% to the Athlete Bonus Pool
Club Vote: Vote on Game MVPs, Seasonal Awards and more
Weekly Meet & Greets following each streamed draft*
Early Access to tickets
Access to additional merchandise
*Not applicable for the 2023 Softball, Lacrosse and Volleyball seasons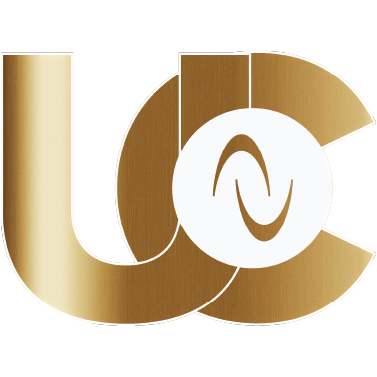 Unlimited Club Gold
Got more love for the game? Go for the gold.
All Unlimited Club Benefits, plus:
Access to Ticket Concierge
Seasonal virtual events, such as multi-player meet & greets with autographs
Yearly Gift: Athletes Unlimited T-Shirt
One (1) UC Gold Box ($200 value) for the sport of your choice**
25% off additional UC Gold Boxes
*Supplies are limited. Boxes are first come, first serve.
Already a member? Login here.
Need help? Contact us.