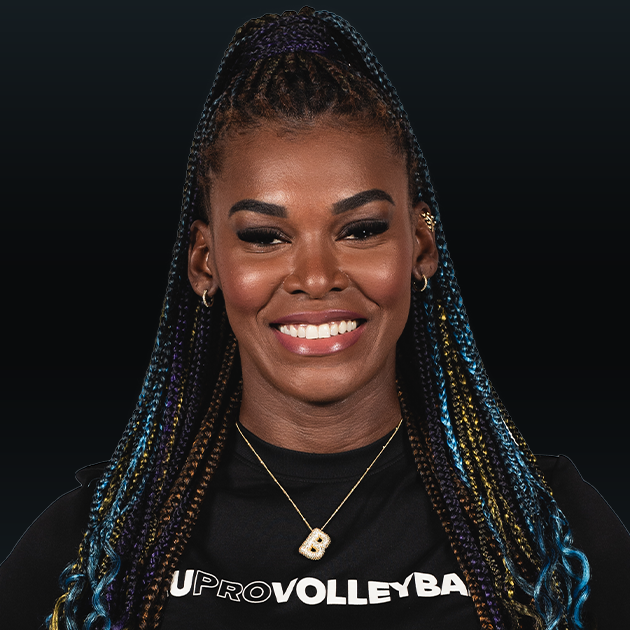 #81 Outside Hitter
Bethania De La Cruz
Santo Domingo, Distrito Nacional
2019 NORCECA Championship Gold Medalist
Playing for &Mother (opens in new tab)
De La Cruz is a mom to her son, Fer. She loves spending time with family, who are there for her through it all. She likes to visit the beach and new places, and enjoys listening to music.
De La Cruz most recently won gold medals with the Dominican Republic women's national team at the 2019 NORCECA Championship and the 2019 Pan-American Games. She is an eight-time gold medalist, nine-time silver medalist, and six-time bronze medalist with the team. She has played for clubs in the Dominican Republic, Puerto Rico, Japan, South Korea, Turkey, Russia, Italy, Indonesia, and Thailand.
N/A
Height 6' 2"
Hometown Santo Domingo, Distrito Nacional, Dominican Republic
Leagues Turkish Women's Volleyball League, V-League, V. Premier League, FIPAV Women's Serie A1, Women's Super League (Russia), Distrito Nacional Superior Tournament, Liga de Voleibol Superior Femenino, Indonesian Volleyball League, Thailand League
Support my Non-Profit Partner
As part of our Athlete Causes initiative, athletes are playing their season in part for the benefit of the non-profit organization of their choice. At the end of the season, the Give Lively Foundation will make a grant equal to 50% of the athlete's end-of-season bonus to the non-profit.
Get in the Game
Join The Unlimited Club to unlock benefits for every Athletes Unlimited season by downloading the official Athletes Unlimited App.